MERLYN is committed to corporate responsibility and sustainability. We believe that our business can and should do things to promote a positive influence in matters that improve the world. We seek to manufacture and supply all our products in a sustainable way.
Our commitment to uphold the highest level of corporate responsibility, including our supply chain, extends to the priority of minimising our negative impact on the environment and developing a rigorous Environmental, Social and Governance (ESG) reporting framework.
We hold ourselves accountable to being proactive and solution-oriented in the effort to advance sustainable, long-term growth in the world in which we live. By engaging with stakeholders – including customers and employees – we do our part to improve today's environmental and societal challenges and better serve our community.
Management Lead The Way
Top management commits to protecting the environment and ensuring best practice by integrating the following Environmental Health and Safety (EHS) principles into our core business activities and by promoting them through our product and service supply chains:
prevention of pollution;
sustainable resource use;
climate change mitigation and adaptation;
elimination of hazards,
consultation and participation of workers.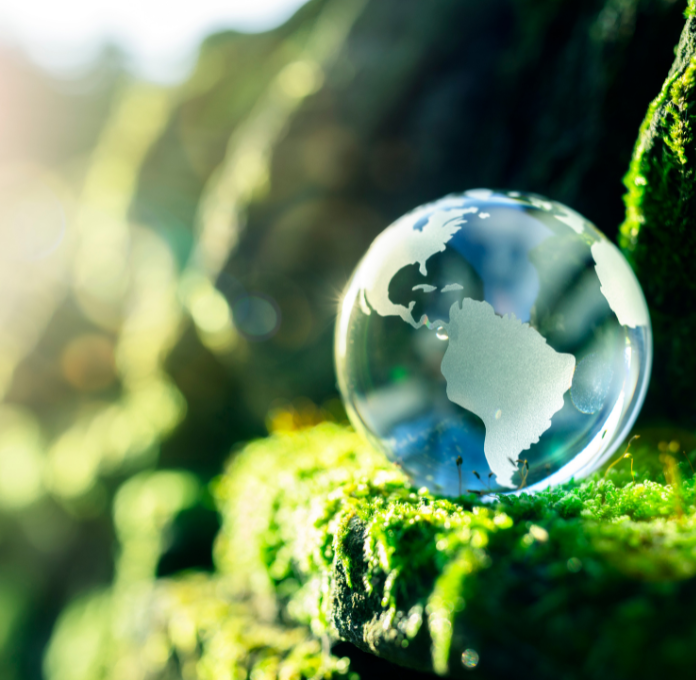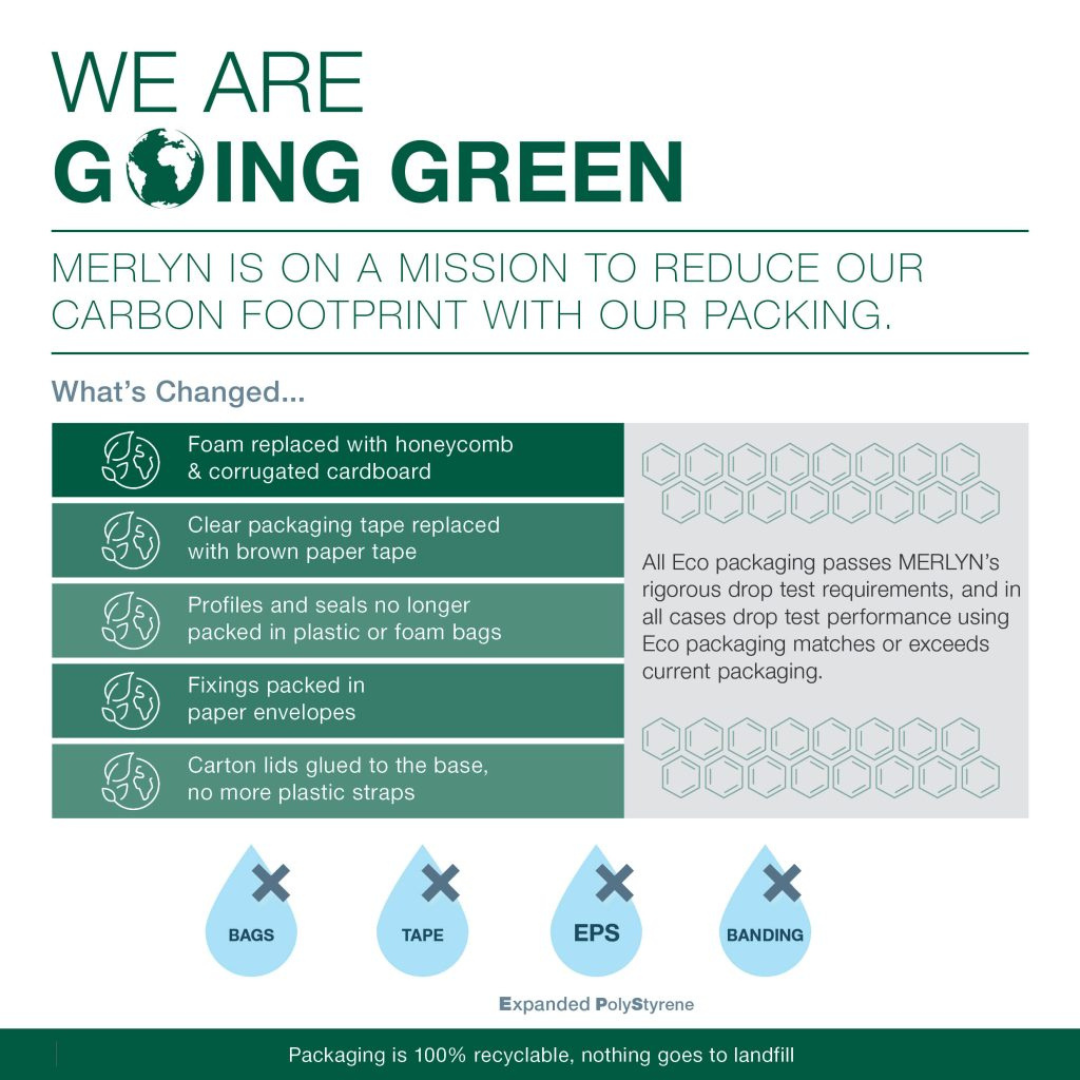 Our policy and commitments in 2022
Develop and implement a sustainability strategy to achieve our mission.
Develop and implement policies and practices that promote environmental accountability and social responsibility.
Measure our carbon emissions on scope 1, scope 2 and scope 3 business activities.
Establish meaningful, annual targets across our business operations including carbon emissions reduction.
Work with our supply chain, customers, and other stakeholders to pursue, promote and provide leadership in sustainable development.
Achievements and priorities
In 2021, MERLYN commenced work with the Carbon Trust to establish a plan to achieve Carbon net zero status by 2050.
Organisations achieve this independent Route to Net Zero certification by committing to making real reductions in their environmental impact, as well as demonstrating best practice in measurement, management, and operational improvements over set lengths of time.
Route to Net Zero
Working closely with the Carbon Trust, we are implementing new targets and processes to achieve the 'Route to Net Zero' certification. This standard has a strong focus on developing long-term carbon reduction and mitigation strategies.
As part of the independent assessment process, MERLYN has:
CALCULATED the Carbon Emissions of scope 1, scope 2 and business travel for the last 3 years (2019,2020,2021).
REDUCED their scope 1 &2 carbon and business travel carbon emissions by 67% per annum from 2019 baseline years to assessment year 2021.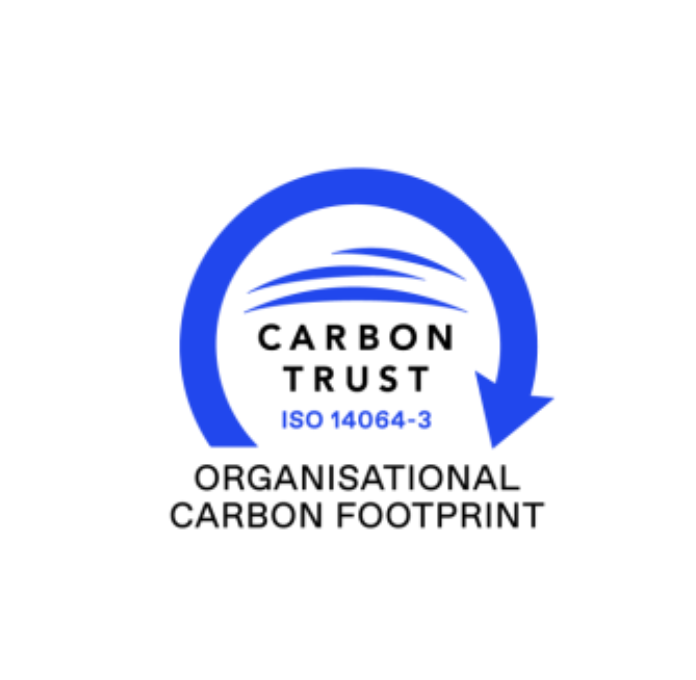 MERLYN's next steps
Waste prevention and reduction
We are committed to reducing and preventing the production of waste in our offices and business operations and have introduced new targets and policies to deliver on this goal.
Avoid the use of paper wherever possible in our offices and work environments.
Removed all bins at desks in the offices.
Introduced segregation of paper, cardboard and composting at the Headquarters in Ireland, and glass at dedicated locations.
Introduced dedicated waste collection points for fluorescent tubes and batteries and Wooden pallet collection for recycling.
Recycling of over 80% of all waste at the Irish headquarters.
Energy use
(LED lighting in our warehouse)
Purchase of fully electric forklift for our warehouse.
Keep energy usage low in all our offices using low energy lightbulbs.
Packaging
In 2021, we set out to eliminate single use plastics from our product packaging. To achieve this, a new packaging design was developed and implemented across all new product ranges including Sleek and Revo.
Moving forward, MERLYN will ensure all new products introduced to the market will use the new packaging design and eliminate single use plastics from the supply chain.
ISO 14001
MERLYN is committed to reducing the impact of all its operations and activities on the environment. MERLYN has been accredited by BSI to ISO 14001 Environmental Management Systems since 2018 and the company is audited twice annually by BSI to ensure that the systems, we have in place conform to the very high and exacting standards outlined in ISO 14001.
The company has ensured that the processes in place are continuously monitored and improved to maintain and exceed accreditation every year.