This June saw the first Milan Design Week since the pandemic, and designers and brands came out in droves to celebrate its return. Visiting the show, MERLYN's insight manager Paul Kinsella found himself immersed in designs which promoted calm and wellness, as well as contrast and sustainability. Paul explains what inspiration he brought back to share with the rest of us.
First of all Paul, why is it important for MERLYN to attend Milan Design Week?
The show describes itself as "a laboratory for experimentation and cross-pollination," and it's so true. The last few years have taught me there really is no substitute for mixing with global brands and designers to find inspiration. At MERLYN we spend a lot of time and care perfecting our products, so we need to stay on top of the trends to ensure we can continue to develop innovative, premium products for our customers.
We've seen a revival of classic colour combinations, such as green and pink and monochrome. How important will that be for fittings over the next year?
Black is still the most popular colour by far, followed by brushed brass and brushed stainless steel. I think this shows a trend for more sustainable, utilitarian fittings. There was a huge mix of coppers and bronzes – brushed and antique, with some satin brass – but these were in the minority.
Were there any unique finishes present throughout the show, how will these translate to bathroom design trends.
Patterns and textured finishes were a big theme, covering everything from glass to textiles to handles and other fittings. Knurled finishes were particularly popular. There was also reeded or fluted glass, and glass doors using a pinstripe on both sides to create both privacy and a sense of texture.
In your opinion, what's the design trend that's most likely to shape bathroom design for the next year?
In a word, wellness. From anti-microbial parts and self-cleaning wall finishes to home saunas and relaxing sounds that complement your shower experience – wellness was the defining theme of the week. The trend for bringing nature into bathroom design and experience continues, from material selection through to auditory stimulants. One brand even created a 'wellness coach' for use in bathroom and spa settings, encouraging us to embrace the idea of the bathroom as a sanctuary, a message MERLYN promoted this year at kbb and last year through the #MySanctuary campaign. It's great to see that we're on the front foot with this!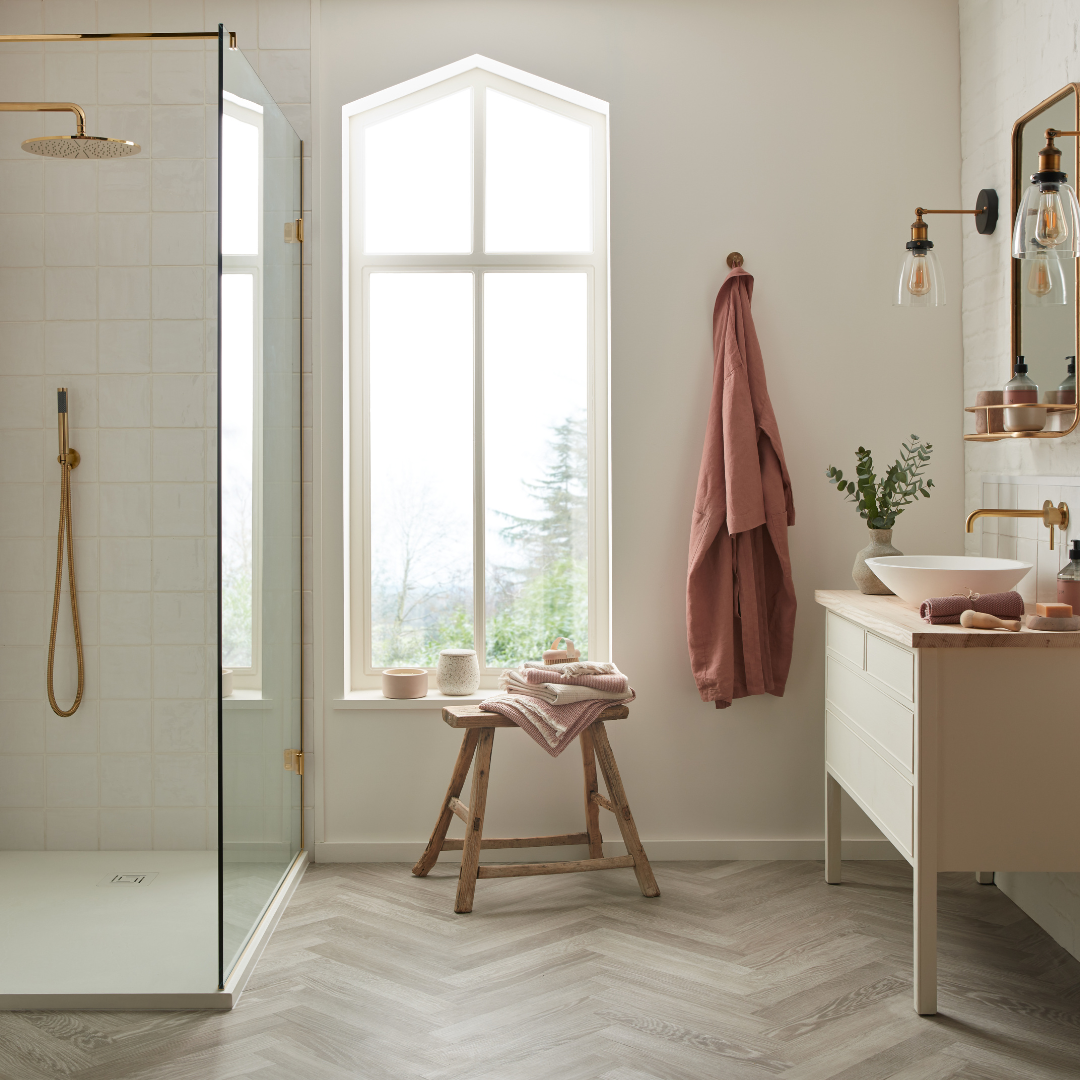 We can't wait to see how the trends from Milan continue to evolve, it's clear that Paul has returned full of inspiration and enthusiasm!
You can find more on the latest bathroom trends by following us on Instagram.