Meet the Showroom
The Bromley Bathroom Company.
Robert and Heather Rankin, Directors.
Follow them on Instagram: @thebromleybathroomcompany
Location: 80 Croydon Road, West Wickham, Kent BR4 9HY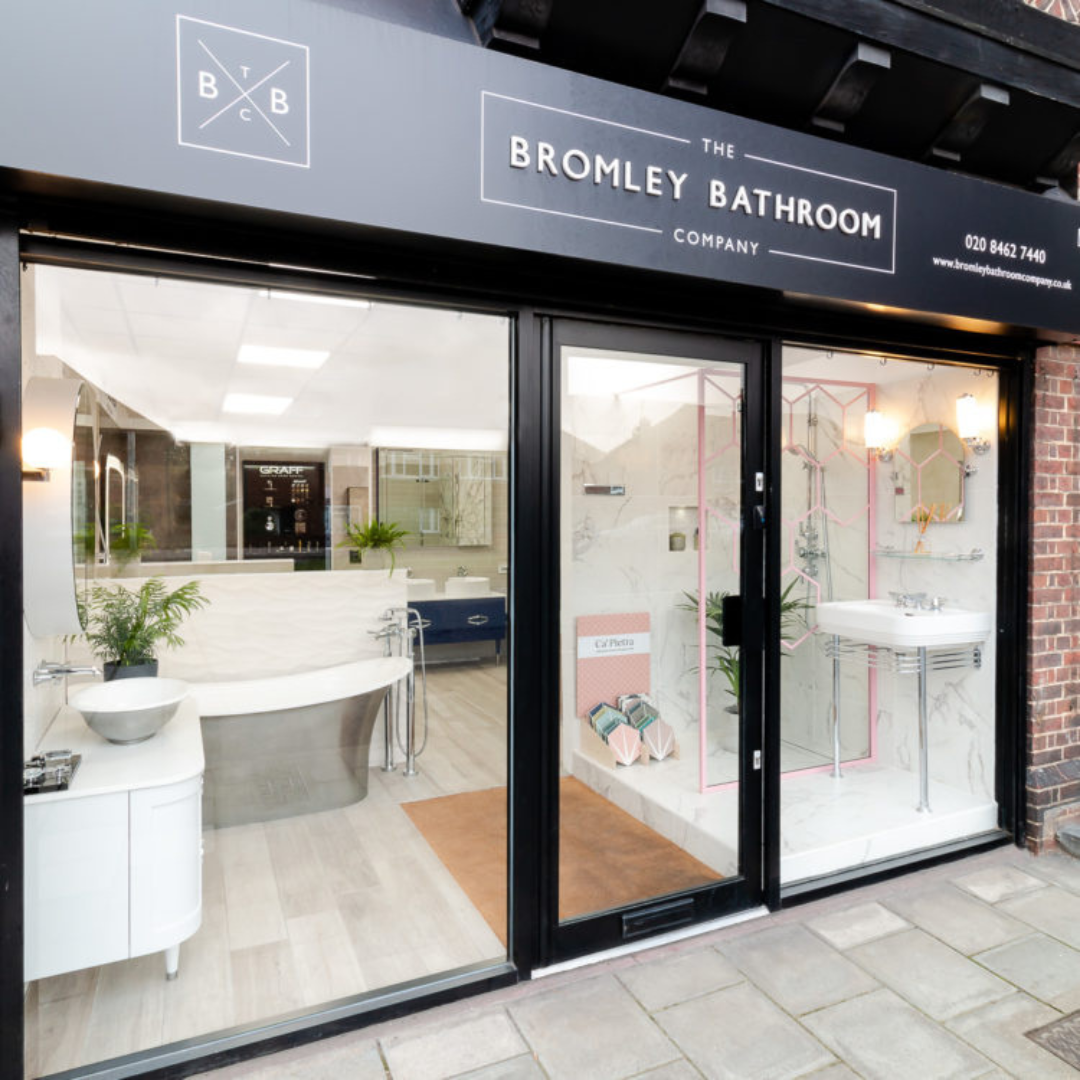 After 15 years designing, supplying and fitting bathrooms, Robert Rankin finally fulfilled his lifelong dream of opening his own bathroom showroom in the heart of West Wickham. The Bromley Bathroom Company opened its doors in July 2019 providing the local area with a complete service including full project management and a wide range of high quality products, predominantly made in the UK and Europe.
Favourite MERLYN shower:
MERLYN Arysto Colour.
We are very excited about the Arysto Colour range, and have just installed both a brushed stainless steel and brushed brass display in the showroom. We cannot wait to show customers the high quality finish on these stunning new colourways.
Tell us a little about your showroom? What can customers expect when they visit? What do you have on display for customers to see?
Customers step in through our modest storefront and are immediately amazed at the breadth of products we have in our 140 sq m showroom. We focus on luxurious and bespoke bathroom design and installations, and have around 40 displays showcasing a comprehensive range of high quality products to assist customers in visualising and then creating their dream bathroom. We update our displays regularly to ensure we are showcasing the latest trends and solutions. Whether customers are looking for a contemporary en-suite to a glamorous, spa-like bathroom, we can support them with everything from product selection to installation.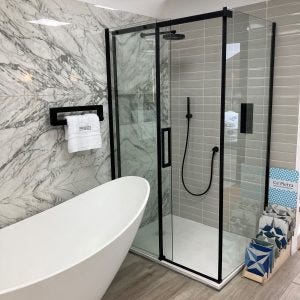 What is your USP?
Robert - "I have been a bathroom fitter for 15 years so I have extensive knowledge about all aspects of the installation process. I am passionate about providing a great service and supplying products that function superbly, as well as looking great. I work in partnership with Heather, who drives the interior design arm of the business. Her passion for interior design (and tiles) shines through in the showroom displays, helping customers with a design, sourcing products and producing CAD drawings to allow customers to visualise the space they are creating"
"We want to give people interesting options and fabulous design – we feel a bathroom can offer an amazing opportunity to express their individuality"
How do you choose which products to stock and which brands to work with?
Our aim is to showcase the best quality products, the vast majority of which are British or European so we regularly canvas our suppliers and build a close relationship with them. We have some unusual items on display, such as concrete basins, handmade tiles and interesting brassware.
How long have you been working with MERLYN? Why did you choose to stock their ranges?
Heather - "Robert had been installing MERLYN products for many years, therefore, they were his first choice for displays when we were setting up the showroom, based on his experience of the quality of the products and the customer service, which is second to none. We display the Arysto range, which we believe is engineered and manufactured to be the best in the field"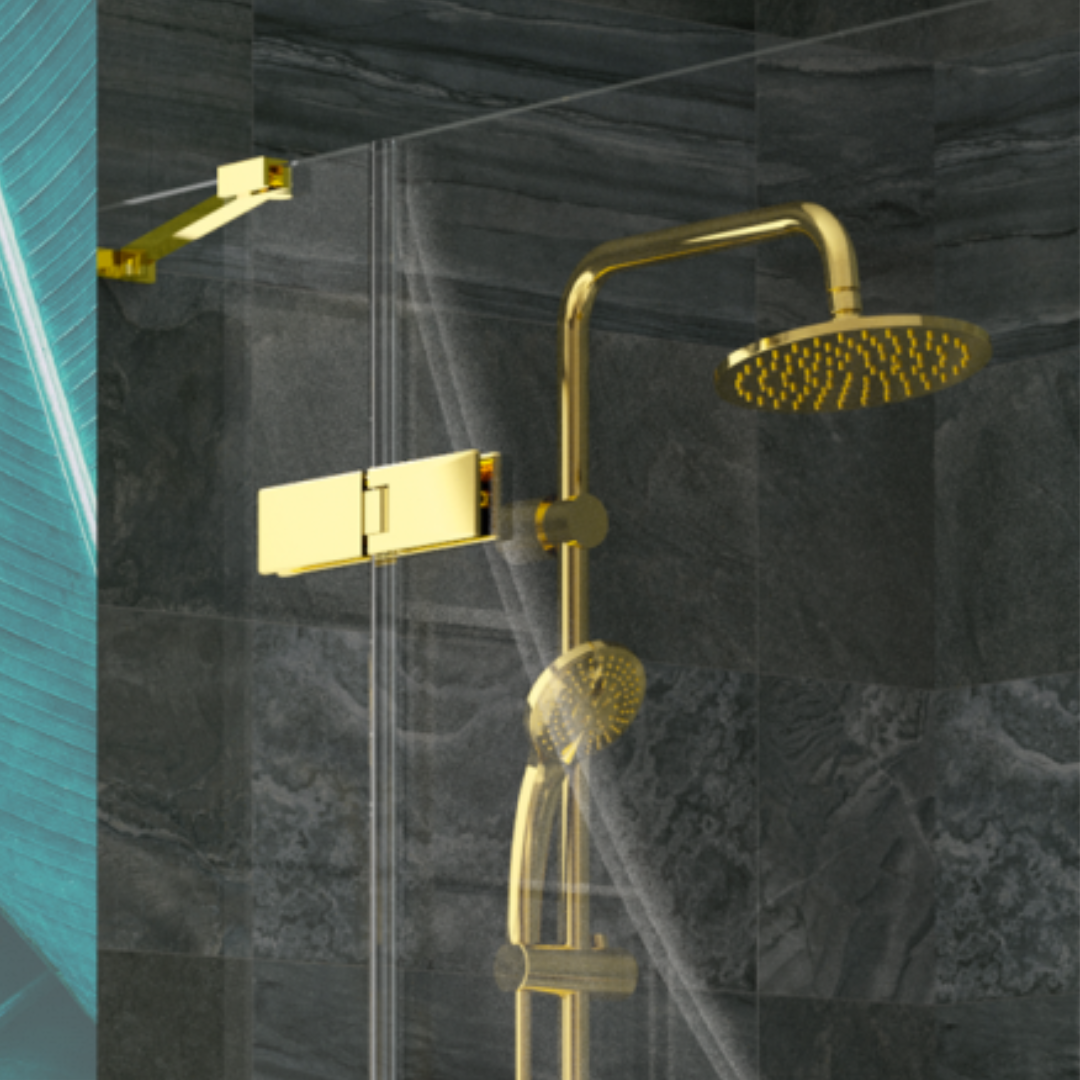 What are the most popular MERLYN products you sell?
The complete Arysto range from bespoke items, cubicles and wetroom panels. We have a MERLYN Arysto quadrant shower next to our desks and we find it incredibly useful to demonstrate the MERLYN quality - it is one of those products that you have to experience to appreciate its true value in your home. Customers are always impressed with the engineering and the stylish design.
Looking ahead, what does the future hold for your showroom / store? Anything new customers can expect?
We're constantly on the lookout for new products and innovative ways to bring relaxation and luxury to the bathroom. We will be updating our displays on a regular basis to bring our customers the latest design trends.
What are the key trends and designs you are seeing for bathrooms in 2021?
Everything from wood to brassware in different finishes. We're also seeing darker colours and natural finishes getting more popular. More matt and a little less gloss, but there is always room for a bit of sparkle.
Planning a bathroom can be a daunting task with so many choices to be made. What are the top three tips you would give homeowners looking to renovate or design a new bathroom?
Buy quality brassware and any products with moving parts, eg shower doors, from a company with a proven customer-focused track record.
It is important to test the products before buying – how they feel and operate. Something that cannot be done when buying online.
Always get a good fitter. A poor installer can ruin high end products.