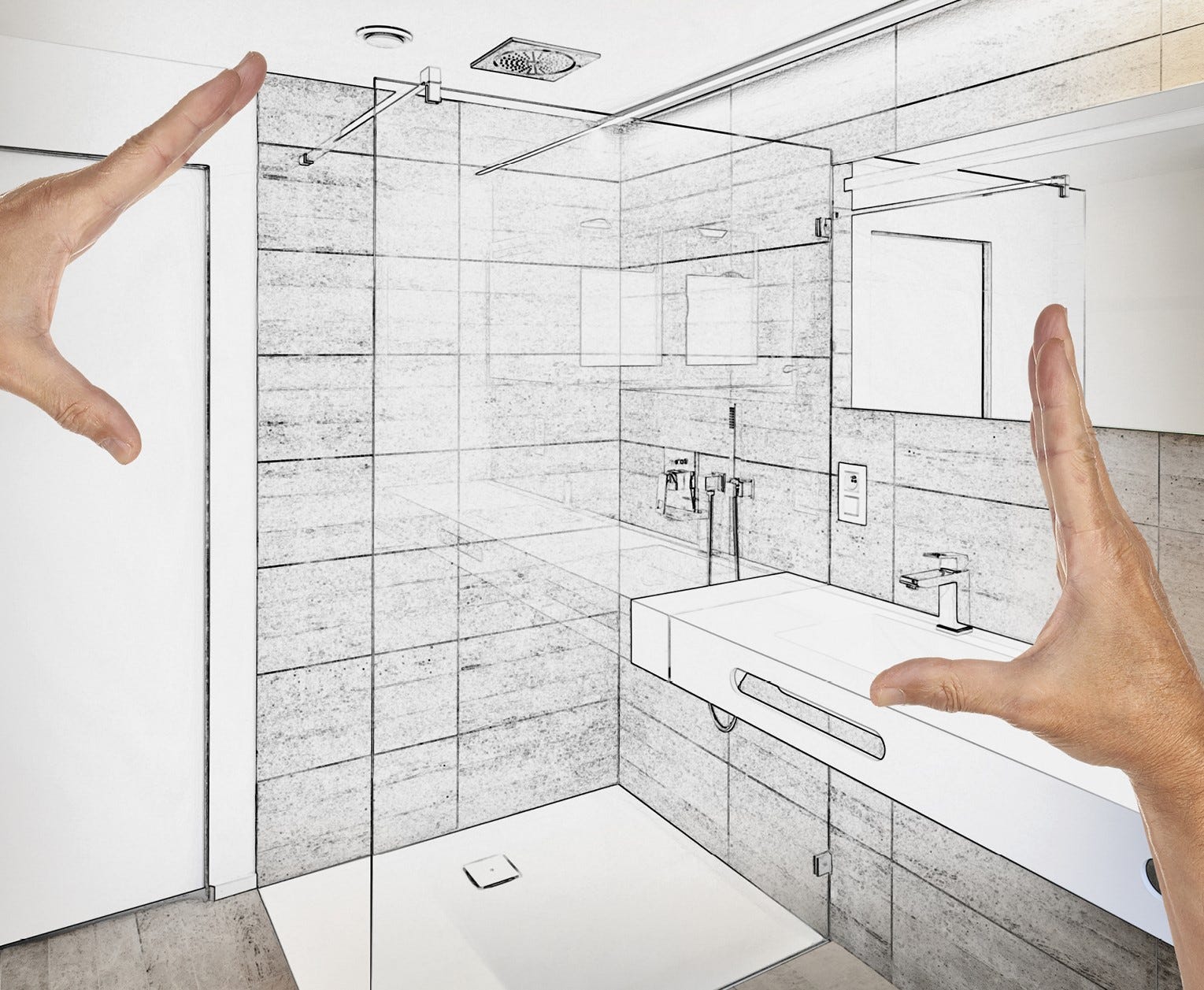 What Size Shower Enclosure Do I Need?
As bathroom design trends have transformed over the years, shower enclosures have almost become a necessity, rather than a luxury. When renovating or building a bathroom, selecting the right size shower enclosure is important, especially to ensure you're efficiently utilising your space.
Shower enclosures come in an extensive range of sizes, from standard-size shower enclosures (often suitable for conventional family bathrooms) to shower cubicles for small and large spaces. However, if you're not familiar with the process, it may seem confusing to know exactly what size shower enclosure you may need.
Whether you desire a clean and contemporary look, or you lean further towards traditional design, there are plenty of shower enclosures available to fit in with the look you are trying to achieve. The extensive choices of sizes and styles can be overwhelming; shower enclosures are not an item you shop for regularly. Therefore, in this guide we aim to simplify things, making it easier for you to select the right size shower enclosure for your bathroom.
Although it can be tempting and while most people prefer to for ease, opting for a standard-sized shower enclosure may not be the best choice in case it doesn't fit perfectly. To reduce that risk, it is better to size things up, and then confidently proceed, knowing which size and shape of enclosure shower is the most suitable for your space.
In this guide, we cover the things you need to know and consider when searching for and buying shower cubicles.
Standard Shower Sizes
The size of the shower cubicle you choose will depend on certain factors, including your needs, preferences, and available space. The majority of bathrooms can accommodate a typical standard shower size of 36′′ by 36′′ or 900mm x 900mm.
This is a good choice for a standard family bathroom in the UK, which often measures 2000mm x 2000mm. Other standard shower sizes available are:
32″ x 32″ (800mm x 800mm)
36″ x 36″ (900mm x 900mm)
39" x 32" (1000mm x 800mm)
48" x 32" (1200mm X 800mm)
48″ x 36″ (1200mm X 900mm)
55" x 32" (1400mm x 800mm)
55" x 36" (1400mm x 900mm)
60″ x 36″ (1500mm x 900mm)
67" x 32" (1700mm x 800mm) Bath replacement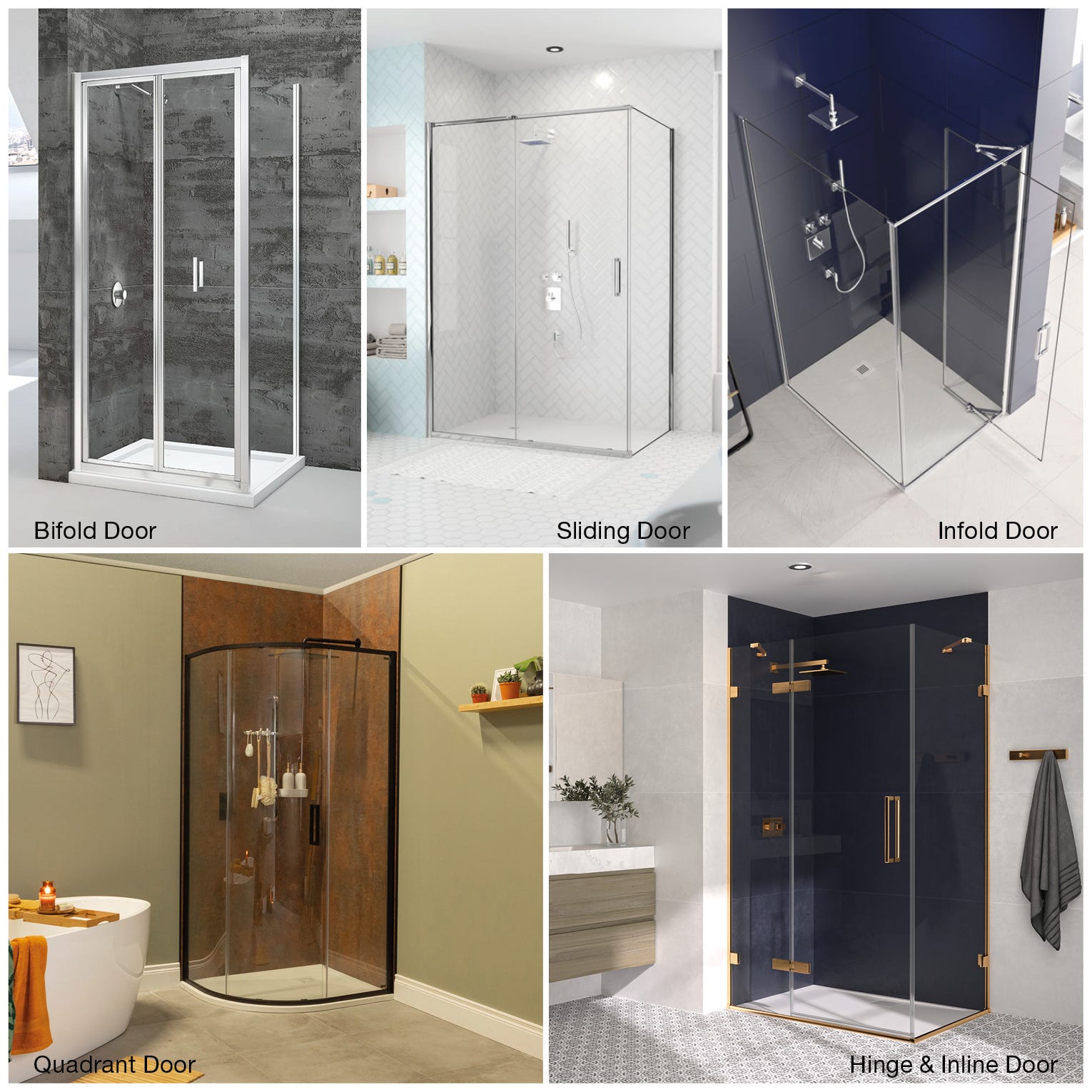 Standard Enclosure Size for Small Bathrooms
If you are working with a small and confined space, you may have fewer options. In most cases, the smallest available size enclosure is 800mm by 800mm.
Due to their greater space-saving designs, bi-fold and quadrant shower cubicles are often the most popular choice. Additionally, when working with a smaller space, they are a better option than square and rectangular cubicles which require more room.
The curved design of a quadrant enclosure provides maximum room within the shower, without sacrificing bathroom space.
If you're looking for a way to maximise the available space in your bathroom and you don't want things to feel too cramped, then you can utilise the space between two adjacent walls. This will allow for a more spacious shower area and provide a nice, neat look to your bathroom. This is called a recessed enclosure.
Standard Enclosure Size for Large Bathrooms
For those with larger bathrooms, the process of finding the right shower enclosure is a lot easier. There are almost no limitations on the type of shower cubicle you can install in your bathroom if you have adequate space.
However, installing larger shower cubicles that match the size of the bathroom as a whole is necessary with a larger room, in order to complement the bathroom space.
Typically for larger bathrooms, bigger shower enclosure sizes range from 48″ x 36″ in inches or 1200mm x 900mm. Other sizes for large bathroom shower enclosures include 1400mm, 1500mm, 1600mm and 1700mm sized enclosures.
Square or rectangular shower enclosures are often common choices in larger bathrooms. If you have a bigger bathroom, walk-in shower enclosures or wet rooms are usually standard options.
Standard Walk-in Shower Sizes
In the UK, walk-in showers are becoming an increasingly popular option due to their practicality, convenience, and safety. They can be placed anywhere and provide a comfortable and accessible shower experience.
More customisation options are available with shower enclosures. However, for walk-in showers, the most common sizes include:
36″ x 36″ (900mm x 900mm)
42″ x 36″
48″ x 32″ (1200mm X 900mm
48″ x 48″ (1200mm x 1200mm)
60″ x 36″ (1500mm x 900mm)
How Do I Find Out the Correct Shower Enclosure Size For My Bathroom?
There are some key things you should pay attention to when deciding the appropriate shower enclosure size for your bathroom.
Bathroom Size: One of the main factors (which has usually already been determined) is the size of your bathroom. If you have more space, select a shower that compliments the size of the room, this way your shower will stand out as a key feature. Similarly, with smaller bathrooms, compact designs are more effective at complementing the room.
Available Space: Before choosing the size of your enclosure, make sure the bathroom layout is carefully planned out. You will want to pinpoint the areas where different bathroom fixtures will be installed. When deciding where to position your shower enclosure in your bathroom, consider the shape of the area.
Thinking about how other bathroom fixtures may fit in is also important. For example, you may wish to position your vanity unit next to or across from the toilet. In this case, it may be best to place the shower in the corner that is farthest from the toilet to give yourself more room and also avoid the opening shower door hitting any of the fixtures.
Shower Enclosure Position: One of the most important aspects to consider when planning your bathroom layout is where to place the shower enclosure. With a more spacious bathroom, finding the ideal location may not be as challenging.
However, for smaller bathrooms, positioning the enclosure somewhere that won't obstruct your regular use of the other facilities is preferable for the most comfortable experience.
How to Measure Your Available Bathroom Space
Once you've decided on the best location for the enclosure installation, measure the area to determine what size shower enclosure will fit within the space.
You will need to measure the height, width and depth of the designated space in order to get the exact measurements required. If you are doing this for the first time, follow these top tips:
How much space a shower cubicle takes up in the bathroom is largely affected by the size of the shower tray in the enclosure. If you choose a square shower enclosure, measure the length of each edge of the tray from the wall. For quadrant shower enclosures measure the 2 straight edges of the tray similar to the square enclosure.
If your selected shower enclosure is intended to be built between two walls, ensure to take measurements at a few different points, preferably three - top, middle and bottom. This is because there is a high chance the walls are not completely straight. Also, ensure to purchase a cubicle where the shower doors can smoothly open and close within the designated space.
In the case of a corner shower cubicle, make sure to take the measurements from both adjacent walls to find the right fit.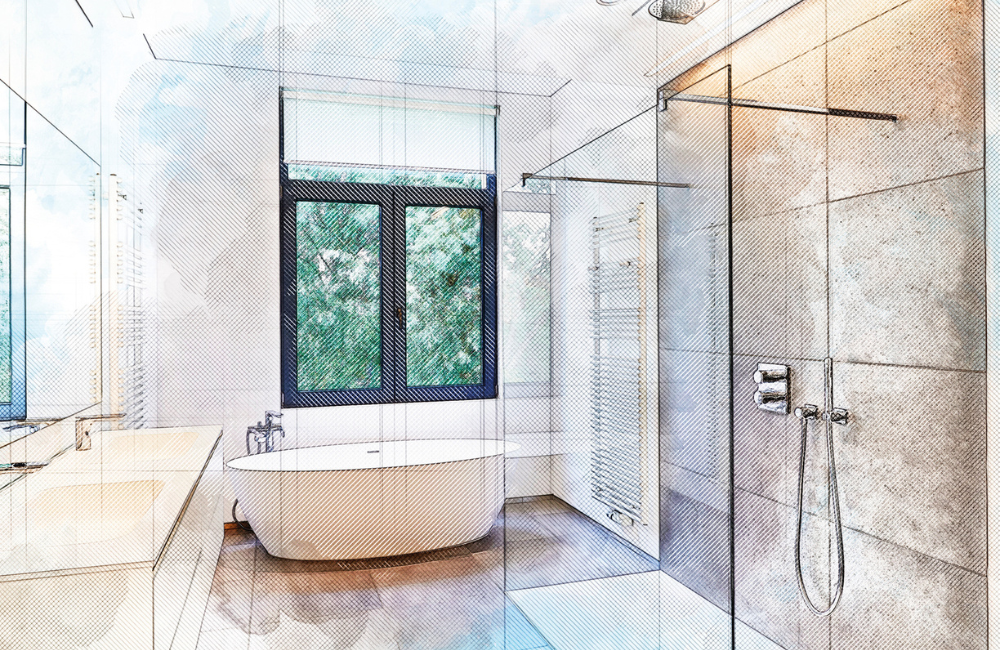 Frequently Asked Questions

How Big Should a Shower Cubicle Be?
As highlighted above, there are a wide range of shower enclosures available, all of which are suited for different shower spaces.
In most cases, the maximum size of a square shower enclosure is 1700 mm x 900 mm. However, this size can vary depending on the type and shape of shower enclosure you select. Larger sizes generally use tiled wet room formers and bespoke glass enclosures.
What are the dimensions of a Small Shower Enclosure?
The minimum size for a shower enclosure is 28" x 28" (700 mm x 700 mm), according to the International Building Code Association (IBCA).
The standard shower enclosure size begins at 30″ X 30″ (700 mm x 700 mm), which is generally the smallest available to purchase. However, most people prefer a shower cubicle size of 48″ x 36" (1200 mm x 900 mm) as this is a more comfortable choice.
How Long does a Shower Enclosure Last?
In most cases, the lifespan of your shower enclosure will depend on how often it is used and maintained. However, a high-quality shower enclosure will last anywhere from 20 to 30 years.
What Are The Best Ways To Maintain a Shower Enclosure?
Generally, your shower enclosure needs to be cleaned twice or three times per week. You can use natural or other disinfectants and glass cleaners. You should keep an eye out for wear and tear and breakage.
For enclosures with a glass coating, no cleaning products should be used directly on the glass that might remove the coating. We suggest just rinsing with warm water and using a squeegee if necessary. The metallic components can be cleaned with soapy water and a soft cloth.

How Do You Clean a Shower Enclosure?
An old shower enclosure can be cleaned in the same way as a new shower enclosure. You can use a mixture of vinegar and water, spray it onto the glass, wipe it off, and then clean the area. You can also use a good glass cleaning solution for shower walls, and disinfect other hard surfaces to clean the area.
Explore our high-quality range of shower enclosures and discover the right style and size for your bathroom. From sliding shower door enclosures to frameless shower enclosures, we have a style and size suited for every type of bathroom.
If you are looking for a bespoke design or size, our experts can design and create a customised shower enclosure, wet room or bath screen to suit your specific needs!