Take a look at the best ways to unwind and relax in the shower over the festive season.
From keeping the whole family entertained to the mad Christmas shopping rush, the festive period can be a stressful time of the year.
In fact, over two in five Brits have felt stressed during the festive season, while about one in four has struggled with anxiety or depression.*
That's why, we've put together five simple ways you can unwind in the shower. After all, your bathroom should be a place to reboot and retreat.
Create the ultimate experience
Start by setting the mood and lighting some scented candles. The relaxing aromas and dimmed, flickering candlelight will make you feel calm and help you to de-stress. If you're seeking a scent that will restore your feeling of zen after a long, hectic day, lavender is a popular choice to help you pamper in peace.
For total relaxation, why not play music you can chill out to, or even listen to a meditation podcast? Here are some stress-free suggestions:
• Tony Robbins Podcast
• Happier with Gretchen Rubin
• The Mindset Mentor
Essential oils
Essential oils have been around for thousands of years. They play just as an important part in improving your health today as they did back then. Inhaling essential oils stimulates the part of our brain that controls your limbic system. The molecules in the oils can help restore your nervous system and help you to sleep better and reduce restlessness – they can even help to prevent panic attacks.
Top tip: you can also add 5 drops to a warm bath, or 1 to 2 drops to a base massage base oil for a relaxing massage.
In the morning use:
• Lemon
• Orange
• Grapefruit
At bedtime use:
• Lavender
• Chamomile
Get vocal
There are studies that have found singing in the shower can help you relax and boost your mood. That's because singing releases endorphins and oxytocin in the brain. These are the hormones that bring pleasure and relaxation. Experts claim it's as relaxing as yoga! So, tell your neighbors to get some earplugs and let your inner Mariah out.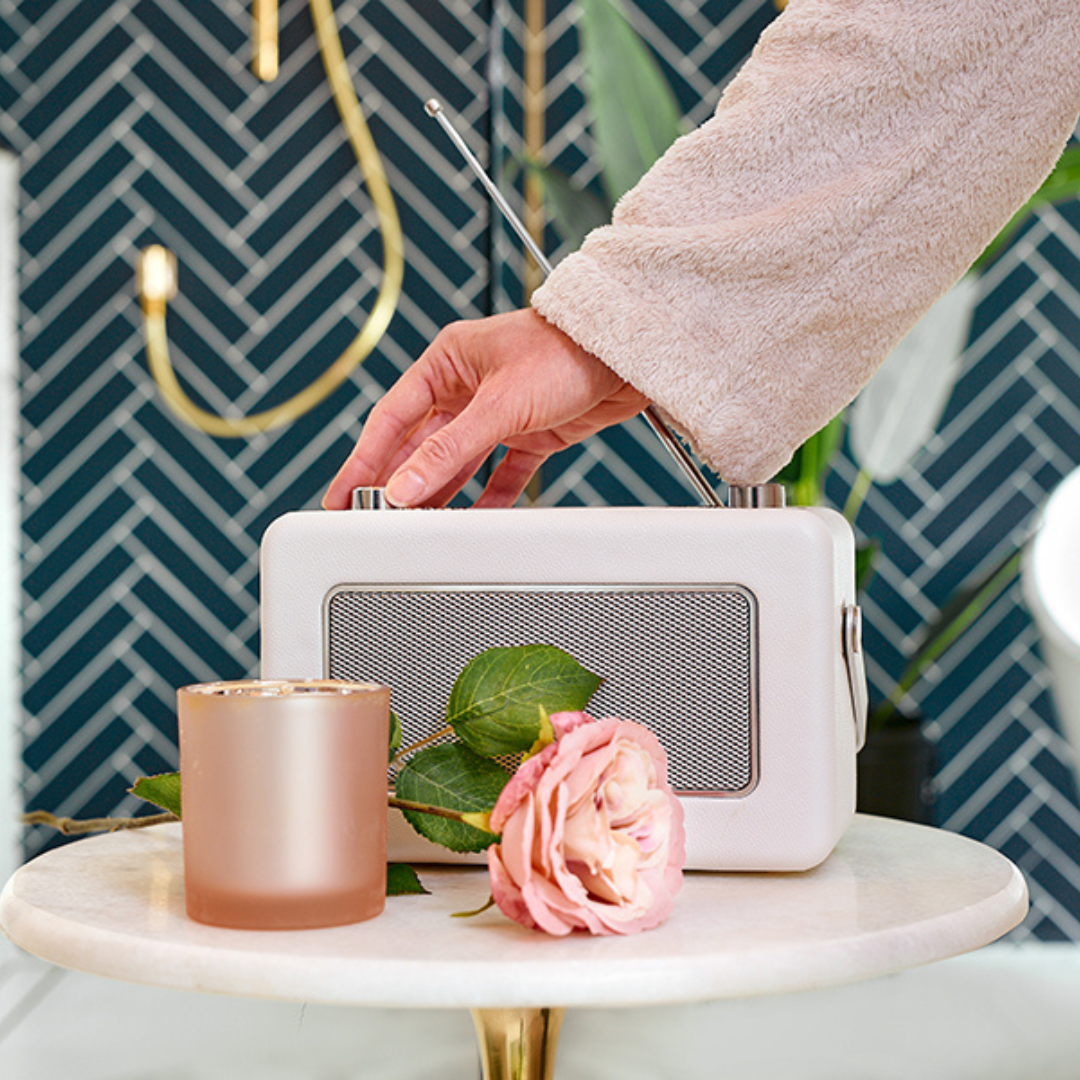 Make a list of the day's triumphs
Acknowledging your achievements from each day can be a great motivator and is a simple technique to help boost your mood. It can be something as small as wrapping the last of the Christmas presents or saying no to that extra mince pie! Giving yourself a pat on the back, will help you to stay positive and feel good through the planning and preparation of the festivities.
Treat yourself
You've put a lot of time and energy to make sure your friends and family have a great Christmas, but don't forget to treat yourself too. Why not make your own Christmas wish list? Whether it's a pretty piece of jewellery or pamper gift set, start ticking off those treats – you deserve it!
With a fantastic range of shower enclosures available, we can help you create a space to unwind in this festive period. Call MERLYN today to find out more.