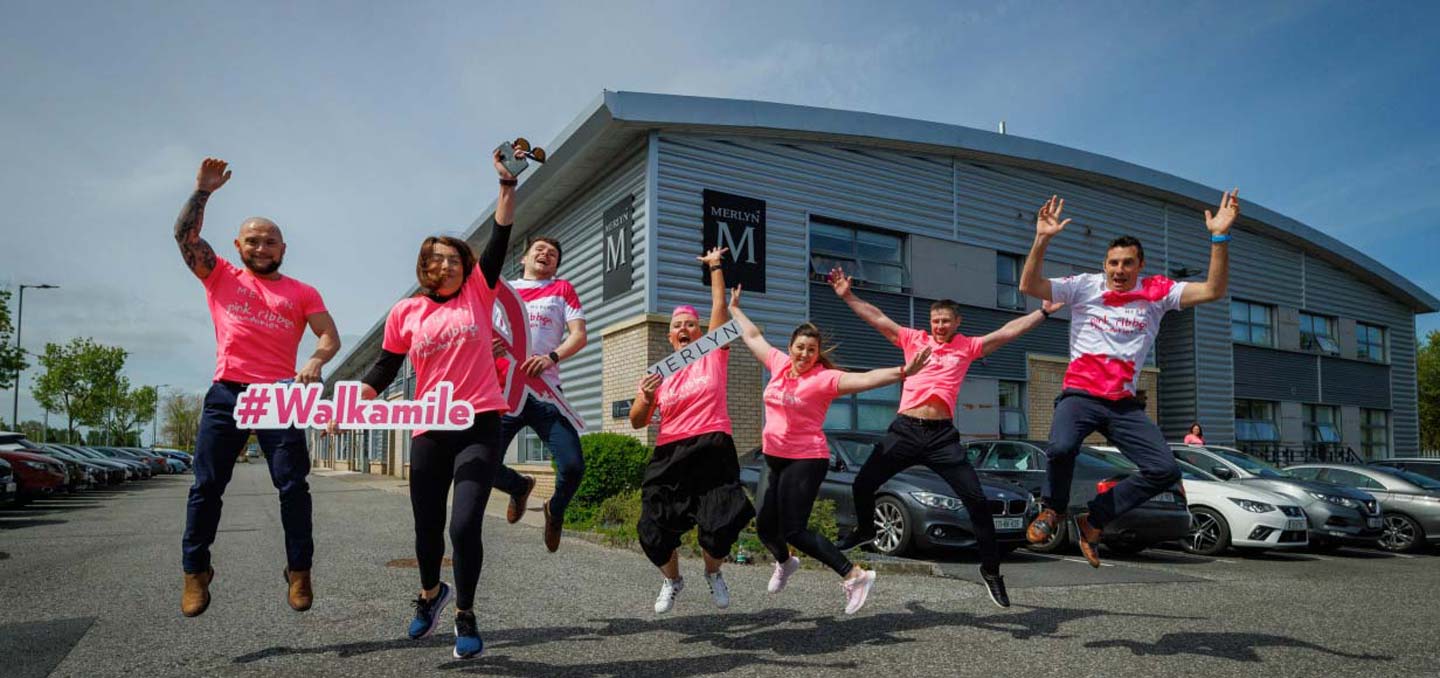 Team MERLYN will Walk a Mile a Day in May to raise vital funds for The Pink Ribbon Foundation
Join Team MERLYN to fundraise for breast cancer this May.
Walking is good for your physical and mental health – it can improve fitness, burn calories, help you maintain a healthy weight and tone muscles. Increasing the amount of fresh air you get can provide greater clarity to the brain, promoting optimal function whilst helping you to think, focus and improve concentration. It takes around 15-20 minutes to walk a mile at a moderate pace and you will reap huge benefits personally, whilst raising money for a good cause too!

Team MERLYN are getting involved!
Did you know the shower is considered the ideal place to check for breast lumps or changes in our breasts? That's why MERLYN are proud to partner with the Pink Ribbon Foundation to educate our community about why breast self examination is so important, and to fundraise for this worthy cause.
MERLYN have contributed to the campaign on behalf of our employees who will be taking on the challenge of walking a mile each day in May! Our team across UK and Ireland will be walking a Mile A Day - and we would love for you to join us!
Keep an eye on our social media to see our team on the road, visiting our customers across UK and Ireland to join us on our Mile A Day mission!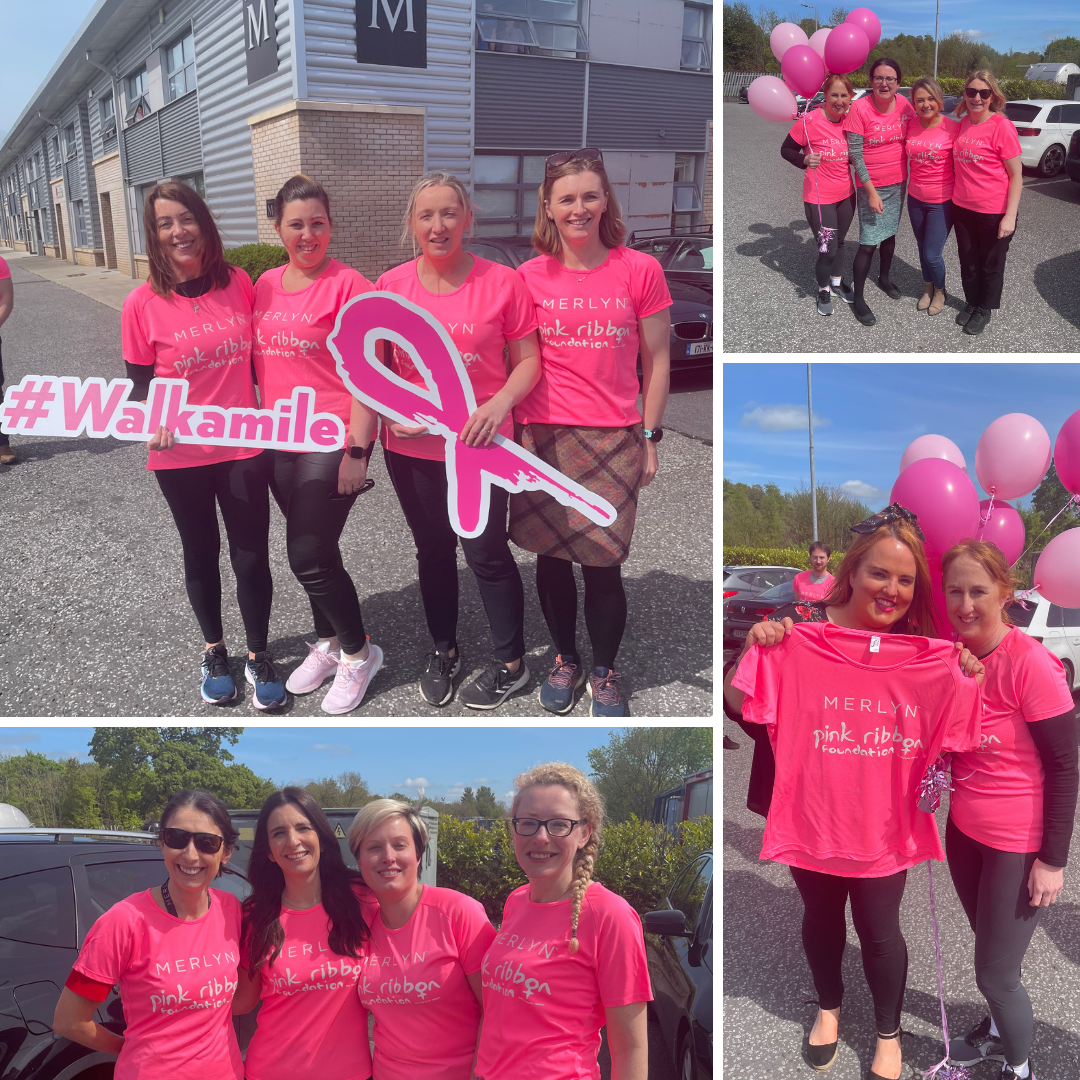 Grab friends, family and colleagues and get walking to support the Pink Ribbon Foundation.
Don't forget to share photos of your daily walk on social media #WalkaMileaDayinMay and tag @PinkRibbonFoundation and @merlynshowering
Learn more about MERLYN's work with The Pink Ribbon Foundation in the below video: